Clarity in current affairs
Something has been knocking on your door for some time now, causing unrest. Or, there's this one thing that just won't leave your mind. What is that? You would like to know. That's possible.
In a reading unconscious matters are highlighted. They therefore come into your awareness. I'm not that light. You put yourself in the spotlight by giving it your attention, through me.
I feel the matching emotions, possible physical issues, and see memories and your energy in images. All your layers – physical, spiritual, emotional, psychological – show that to me. I see the common thread and we place it in the context of your day-to-day life, together. An holistic approach.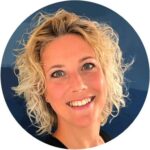 Readings provide you with insight in Self, clarity and aha moments. Pieces of the puzzle falling into place.
I see you!
Frieda
Where
Amsterdam (NED), downtown
Binnenkant 24
Groningen (NED), downtown
Brugstraat 7a
Walks
In my region West-Friesland on for example our dikes or the forest and dunes in Schoorl (NED).
Calls
In order to read you, I don't need to see you. In fact, it may even be more comfortable to be in your own space.
Important!
I decline cases that require psychological or physical guidance and research. That is the domain of a doctor or therapist. Unless you want to have a different perspective on an ongoing issue.
And, what readings aren't:
Coaching
An energetic treatment or healing
A mental conversation in which you unload yourself
Reviews
"Frieda offers pure and clear insights. No frills. That resonated with me right away and she hit the nail on the head."
"Wow, the information is so striking! I'm impressed and recognize all kinds of things. Thank you! This is very special to me and I feel seen."
"One word:
Confirmative!"
"The things you mentioned resonated. It's what's been swirling around me for a while. It made the 'blind spots' visible"
Hi, I am Frieda
I was recently described as 'very down to earth', ánd I do these readings. To many this doesn't rhyme. To me however, it does. I am 'and'. In many things.
An entrepreneur
I'm, and have been, active in agriculture and the international building industry. Project management, sales, and consulting. I always combine this practical side with my intuition. It makes my job a lot easier. Think of being extra perceptive to customers needs, for example. I find it to be more efficient, because it goes straight to the essence, without detours.
My self-care
Being sensitive means that self-care and awareness of one's own energy is important. My favorite self-care is gardening, composting, yoga, walking, getting coffee, writing, cycling, going to the market and being on the road.
Coming soon!
Articles discussing:
Consciousness in our daily lives, being enlightened humans doing laundry too
Fantastic metaphors, readily available to us in for example nature
Simplifying ourselves, making way for who we really are
Till soon!
Extra information about the readings
Spiritual? Metaphysician!
Because of my curiosity and sensitivity I've taken many courses in the spiritual field. I've also undergone a lot and therefore know this, and the alternative world, well.
Think: acupuncture, anthroposophy, family constellations, the work, the journey, healings, channels, homeopathy, meditation, and more.
This has been a spiritual quest and started when I was 20. This quest is no more. I am.
Of course, these are valuable experiences (even when negative). I take the best of the best with me as a person and therefore as a reader and entrepreneur.
Metaphysician
Theoretically, readings fall into this category, spirituality. However, in society it's colored in a way I don't always recognize myself in. It therefore doesn't represent my way of working properly.
How I operate is like a metaphysician. A description:
Metaphysics is the philosophical doctrine that does not investigate reality as it is given to us from sensory or instrumental perception (which, for example, physics does), but which goes in search of the essence of that reality and what lies behind it.
Well, that.
I see you!
Relevant background
In order to read you properly, I have to distinguish between your energy and mine. That's only possible if I'm aware of myself.
The following helps me with that:
Education
Courses
New Energy Psychology and Metaphysics
Business