I work with the principle 'your company is you' in all offered sessions.
This means that we'll look at aspects in your company that trigger you, block you, or are asking your constant attention.
At first sight they appear to be external, but it's your company, it has your blueprint, and it's triggering… YOU.
So that's where we'll go, to you.
As a consultant I help you with the recognition of yourself in the dynamics of your company.
I mirror it back to you and ask a lot of questions. I provide you with tools to gain – and continue to have – clarity on matters, and will share my own insights and experience with you.
Entrepreneurs
Presidents and CEOs
Managers
Starters
Sales Representatives

How
By one or more
individual sessions
See below
IN-PERSON or ONLINE
Languages:
Dutch
English
Online
Around the globe
In the comfort of your own HOME or OFFICE through online means:
FaceTime
Zoom
or WhatsApp
In-Person
You can choose!
Walking and talking
OR
Coffee in a coffee shop
OR
Quiet and around a table at my location
Fees
Are per hour
See below
EU: VAT / BTW
NOT included
Travel expenses:
NOT included
You, the Benchmark
€ 120 / h
Benchmark (verb): to use something as a standard in order to improve your own work, products, or processes.
Sometimes your business activities and your own heart's desire are not aligned. It may seem your business is having a life of its own and you're struggling to connect.
What's going on?
Your company IS you. You are your own benchmark. You may struggle to recognize that though. In a BENCHMARK SESSION I will hold up a mirror. I can help you to connect the dots between you and your business again. As a result you'll be aware of what's really going on. This so you may find new energy, a clearer sense of direction, and renewed trust in yourself and thus your company.
Are you ready to move forward with regained zest?
Leap of Faith
€ 120 / h
New beginnings can be exciting! Lots of supposed joy. Right? Uhm… You're probably asking yourself questions instead, and those can be filled with doubt and sometimes even anxiety. This can block you and the process. Aka, obstacles.
How to overcome those?
With my travels, radical changes in living situations, and businesses I had to take leaps of faith quite often. Along the way I gathered and created tools to overcome my own hurdles. Spoiler alert: It's mostly about internal downsizing. I presented on stages of international events about this and I'm now making this available to you in this individual session.
Want to find out what's holding you back?
B2B Sparring
€ 120 / h
As a business owner I recognize the need for a level headed sounding board with a fresh perspective who's not afraid to ask questions. Aka, a sparring partner. I'm lucky to have those in my life.
But what if you don't? Or they're simply too close to you? In that case, I'm here.
Coffee?
I'm a pioneer in different areas. With that comes the needed observing open mind and the so called out-of-the-box thinking. Together with my training as an aware business consultant, my versatile background, and ability to relate, I'm the generalist a sparring partner needs to be.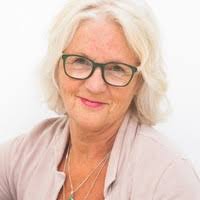 In response to a BENCHMARK session:

"Again, thank you for the clarity in your observations concerning my business activities. Your feedback is crystal clear and you provided me with the necessary tools to see the difference between what I really want and what distracts me. My focus is back where it belongs."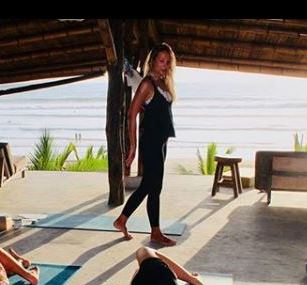 In response to a LEAP session:

"Frieda Bakker is an exceptional consultant. Her business advice is precise and simple and comes from experience.
She is an inspiration as she integrates gut, heart, and head to pursue practical solutions and pathways to evolve your aspirations. She invites you to change your perspective, to lean back and trust. Trust your worth and the value of what you have to offer. She reminds you to feel your business in order to develop and pass along what you own."